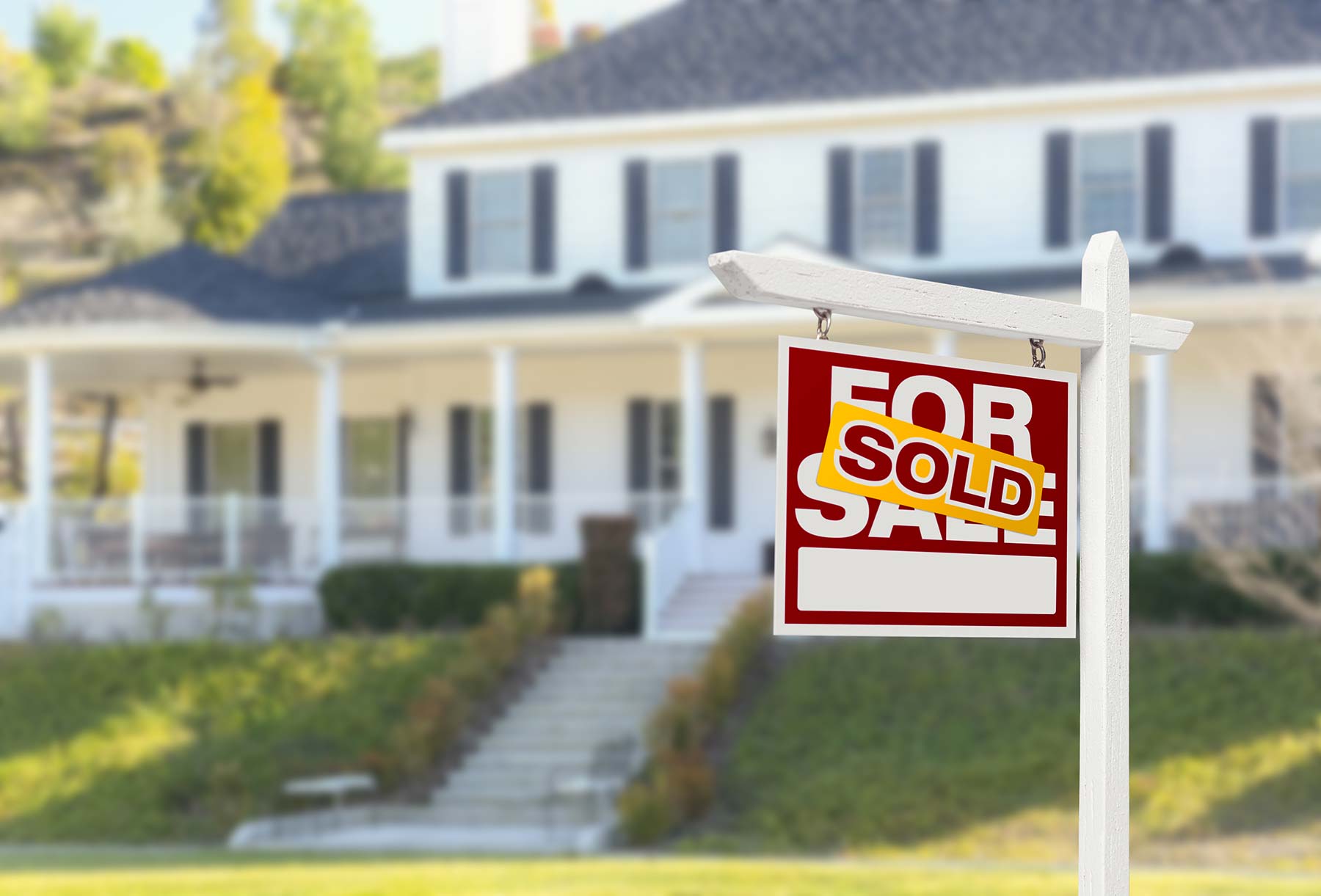 Advanced Marketing Techniques
Custom Marketing Program Included With Each Listing
Full-Length Property Video
Full-length listing video to include home, building, property amenities, and neighborhood highlights
Social Media Clip
The full-length listing video is easily sharable on Facebook and Instagram to your friends and family 
Video Walkthrough uploaded to multiple real estate websites around the world
Video to be featured as Zillow walkthrough video
Matterport/3-D iGUIDE Tour: Interactive, Realistic, Immersive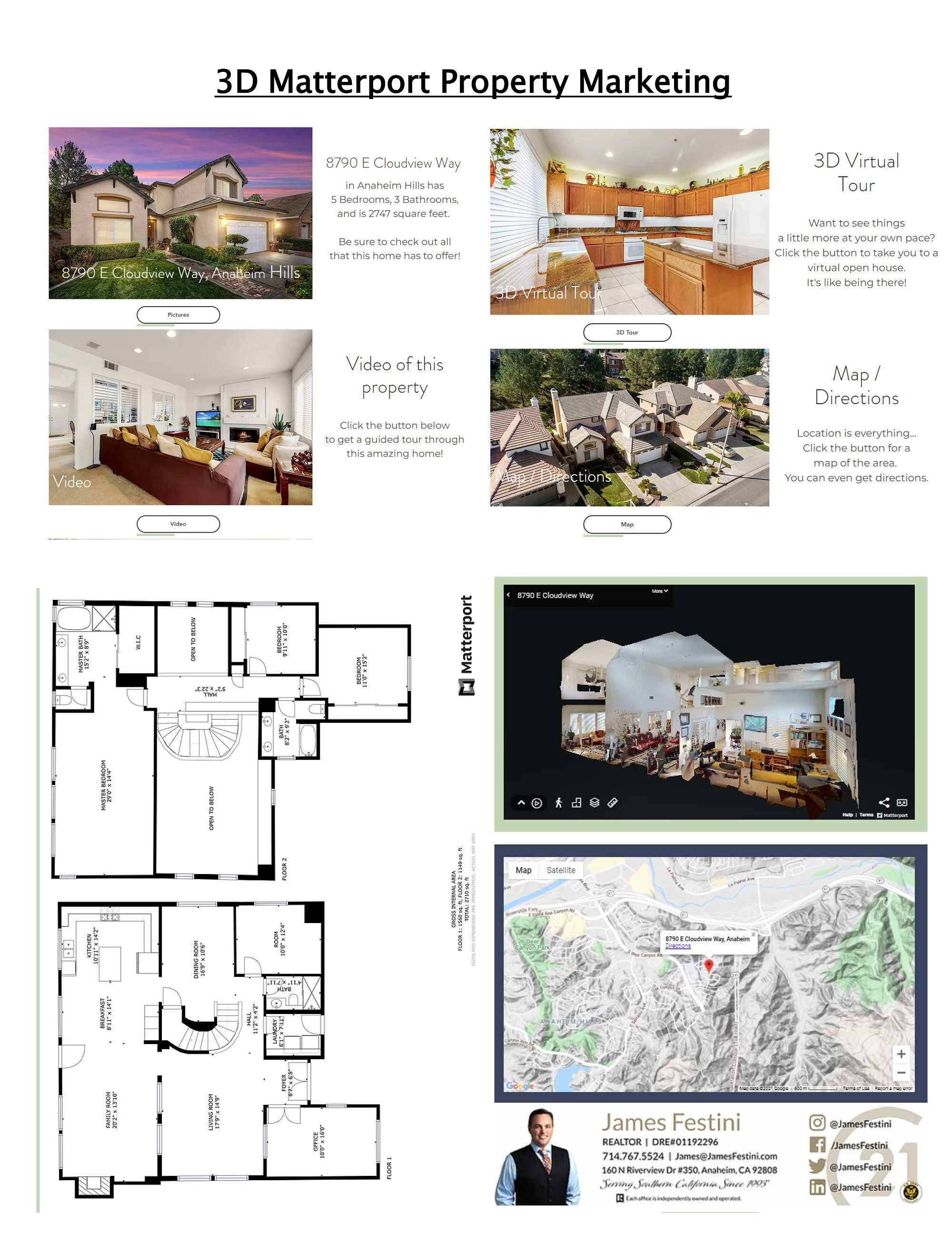 Benefits Include:
 
Interactive 3-D model of the entire property for the most realistic and immersive experience possible short of actually walking through a home! 

3D virtual tour

with floorplan & accurate square footage measurements

Floor plans are a great way to represent a space in 2 dimensions and understand an entire property at a glance. They give context for each room relative to the whole and help with planning and decision-making.

Floor and room dimensions – 3D tour camera's time-of-flight laser scanner gives confidence in measurements. Feel assured that you can deliver reliable measurements and floor plans with a typical dimensional uncertainty of 0.5% or smaller

State of the art marketing presentation tool syndicated to all supporting websites

High-definition interior & exterior HDR photos including aerials

Creation of a near life-like walkthrough for prospective buyers

Fully compatible with Samsung VR and other virtual reality headsets

Neighborhood information is useful for finding schools, restaurants, libraries, and transit. The surrounding area is important and can be more important than the property itself.
Instagram 
Video advertisement featured on account with over 10,000 active followers with the majority being in the Orange County area 

Targeted hashtags to produce the maximum amount of exposure 

Second-party support to produce the maximum amount of exposure
Facebook 
Video advertisement prominently featured on News Feed 

Advanced demographic targeting including age, location, education, income, interest, behaviors, and likelihood to move 
Twitter 
Video advertisement linked to Instagram account 
YouTube 
The full-length video featured on both EXP Realty and personal account page
Targeted Digital Marketing
Property specific digital advertisement targeting people within a 5-mile radius of your home who have recently browsed real estate related websites 
 
Websites where the advertisement will be placed include but are not limited to the following: 
 
CNN, NBC News, ABC News, Fox News, The New York Times, USA Today, The Los Angeles Times, The Washington Post, and The Huffington Post 

ESPN 

Yahoo and MSN.com 

YouTube.com 

Trulia, and Zillow 

Facebook 

EXP Realty.com

Realtor.com
All Property Tour Videos to be featured in the following locations: 
 
Property's listing detail page on JamesFestini.com 

JamesFestini.com YouTube Channel 

JamesFestini.com social media accounts 

Facebook 

Instagram 

Twitter 

JamesFestini.com Video Library 

Syndication Websites: Zillow, Trulia, Realtor.com, EXPRealty.com
Would you like more information?
View my objectives when listing your home HERE. 

It is important to approach each and every showing with game plan.  View the strategies I use HERE. 

Obtaining useful feedback from potential buyers and incorporating it into the marketing plan is essential for a successful sale.  Read how I maximize the amount of feedback received HERE. 

Read my blog about real estate and Orange County, updated regularly, HERE. 


Please contact me at 714-767-5524 or by filling out the form below for a complimentary consultation on your home.